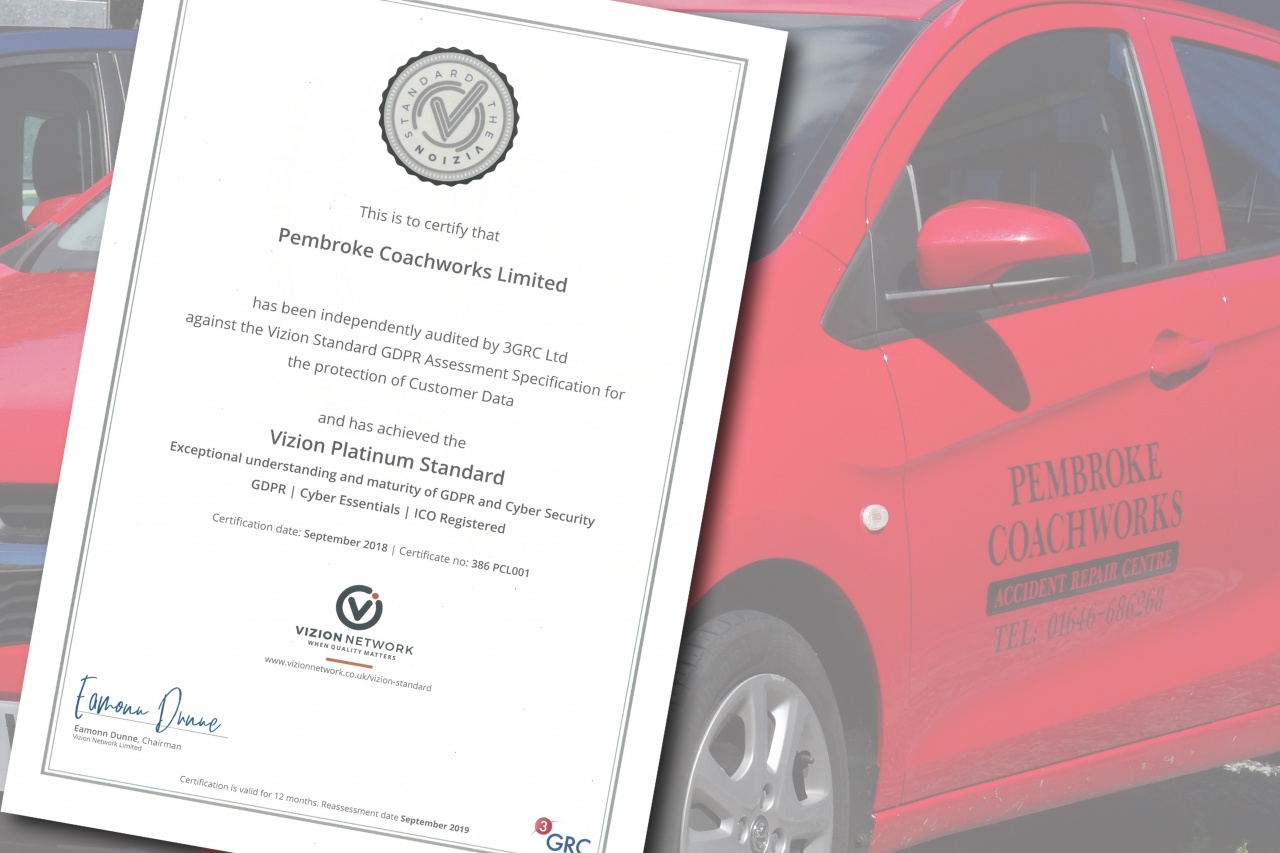 PCW Achieves GDPR and Cyber-security Certification
Great news! Pembroke Coachworks has been independently audited by 3GRC Ltd against Vizion Standard GDPR assessment specification for the protection of customer data and we have achieved the Vizion Platinum Standard.
Posted 09/10/2018.
We are a BS10125 accredited vehicle repair centre
You will be happy to know that we at PEMBROKE COACHWORKS are a BS10125 accredited vehicle repair centre, which is the UK industry standard for regulating the quality of vehicle repairs.
Do you have a bodywork issue big or small that needs fixing? Get in touch and we'll be happy to advise.
We at Pembroke Coachworks are currently seeking the following suitably qualified people to join our company:
Panel Beater

Paint Sprayer
We are seeking individuals who can work on a full time basis which will be from 8.30am to 4.30pm, Monday to Friday.
For more details please apply to Mr Haydn Bateman by email pembrokecw@btconnect.com and enclose your C.V.
Last updated 14/10/2017