CUSTOMER INFORMATION RELATING TO CORONAVIRUS PANDEMIC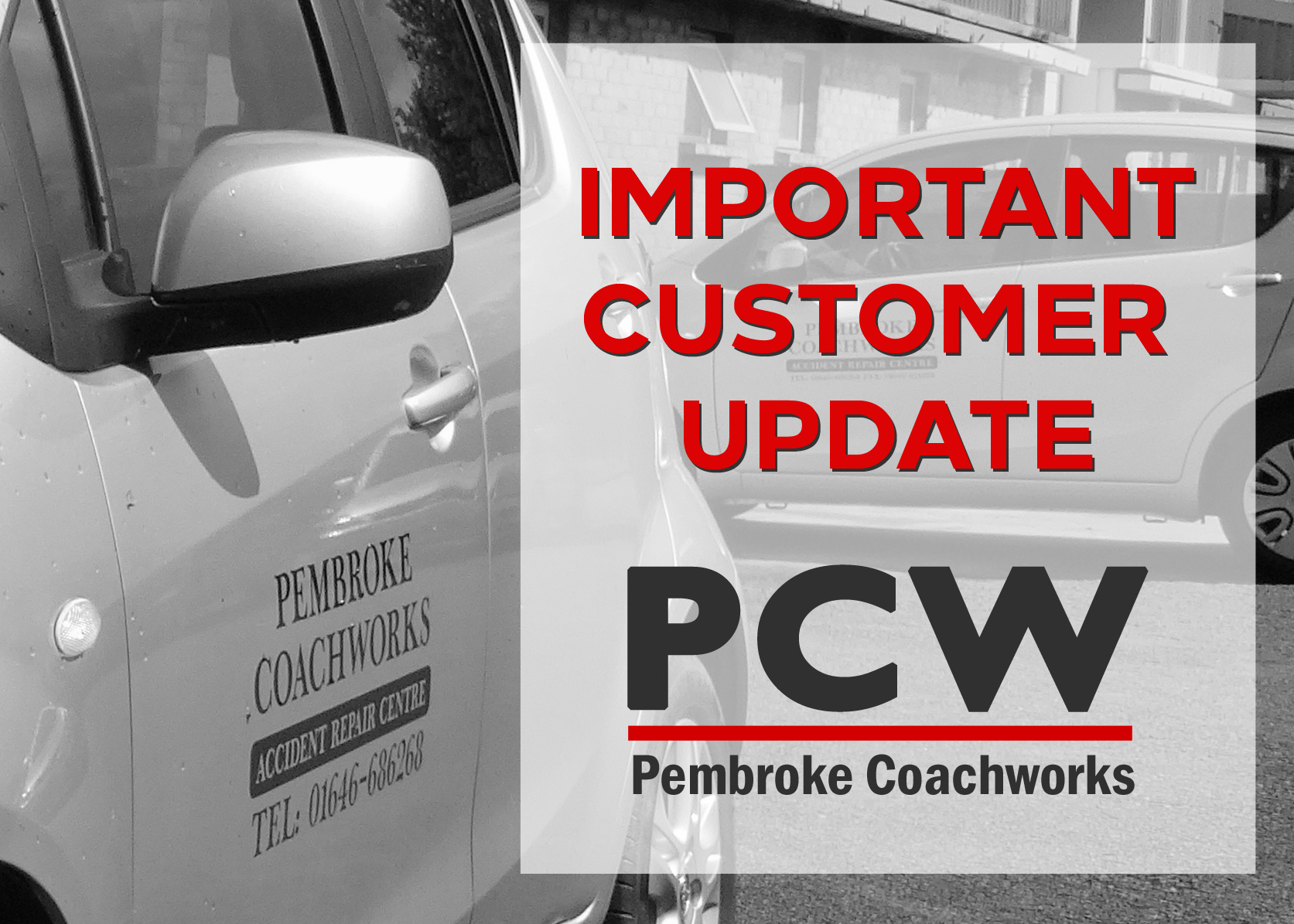 We are pleased to announce that we will be reopening on Monday 1st June. We'd like to take a moment to also thank our customers who have been so understanding and patient during this difficult time for us all. Keep safe, from all of the team here at Pembroke Coachworks.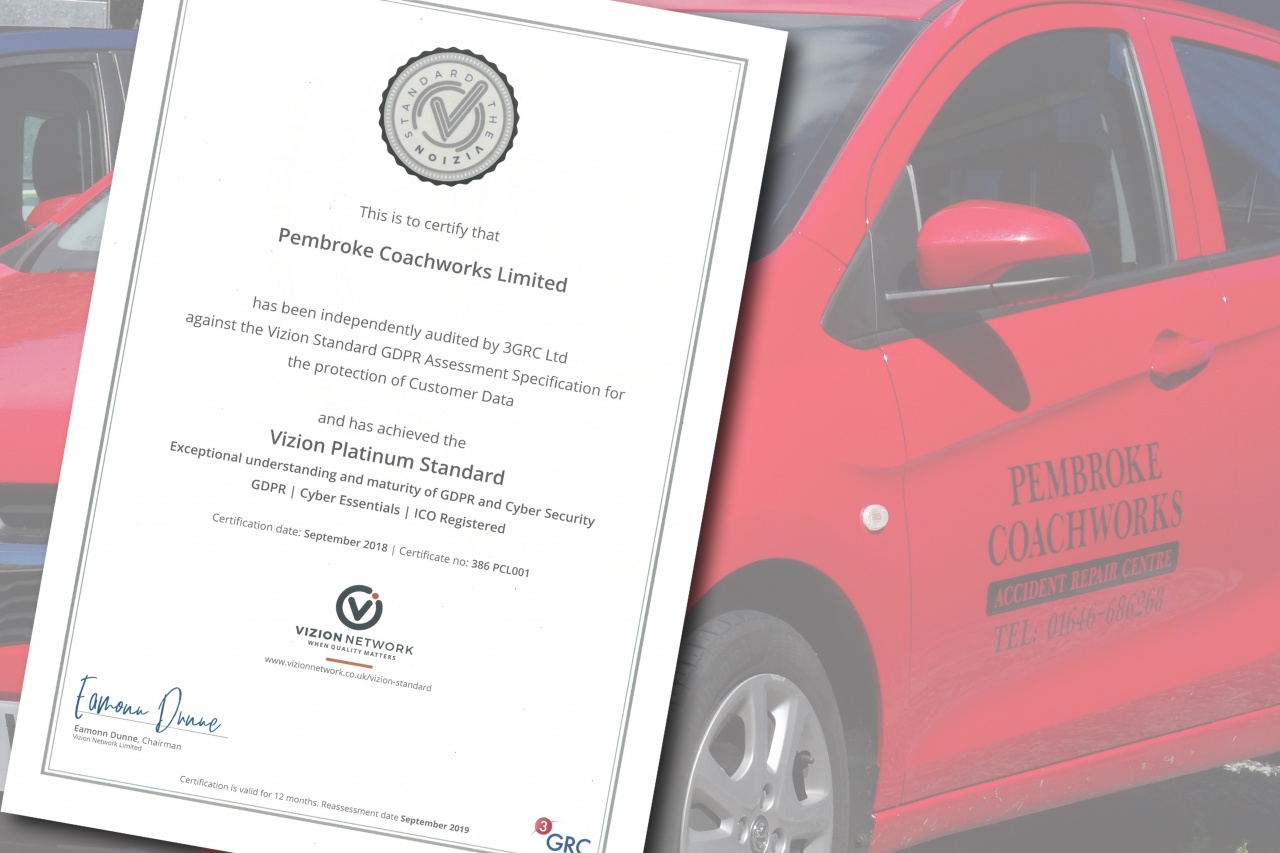 PCW Achieves GDPR and Cyber-security Certification
Great news! Pembroke Coachworks has been independently audited by 3GRC Ltd against Vizion Standard GDPR assessment specification for the protection of customer data and we have achieved the Vizion Platinum Standard.
Posted 09/10/2018.
We are a BS10125 accredited vehicle repair centre
You will be happy to know that we at PEMBROKE COACHWORKS are a BS10125 accredited vehicle repair centre, which is the UK industry standard for regulating the quality of vehicle repairs.
Do you have a bodywork issue big or small that needs fixing? Get in touch and we'll be happy to advise.
We do not have any vacancies right now.
Thanks for your interest!